We are delighted to be part of Manchester City Council's Our Town Hall Project to refurbish, partially restore and update Manchester's iconic Town Hall and Albert Square.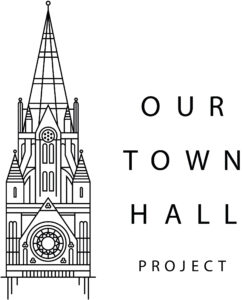 Banyards appointed as Independent Commissioning Engineer for the project; we are providing our specialist commissioning management and validation expertise to ensure its requirements are managed efficiently, and compliant with industry standards and legislation on this fantastic, Grade 1 listed building. We have already been involved in one of the project's first critical milestones, the isolation of the mains electrical supply.
Our involvement in the project gives us an exciting opportunity to appoint an apprentice engineer, living within a Manchester City Council postcode, to our team in 2022.
Banyards' vision, mission and core values will work hand in hand with Manchester City Council's vision to deliver the project, and our commissioning management team will provide expertise from the Stage 4 design through to soft landings, providing the building occupants with a fully-functional commissioned building that can be enjoyed for many more years to come.
We will keep you updated with the latest news on the project's significant stages.
Editor's notes
The Town Hall Complex is one of Manchester's greatest cultural and civic assets, which makes a significant contribution not only to the heritage but also to the identity of the City. Manchester Town Hall and Albert Square are the most significant of the buildings and public realm within the Complex. The Town Hall itself, which opened in 1877, is an internationally significant landmark, Grade I listed and considered to be one of the masterpieces of Victorian architecture. It's cherished by the people of the city who view it as the civic heart of Manchester.
Manchester City Council have now embarked on a major programme to repair and partially restore this iconic building for current and future generations. The Town Hall was closed to the public in January 2018 and will remain so for the duration of this complex refurbishment scheme, reopening in 2024.
Manchester City Council have set out eight high level objectives to guide the ''Our Town Hall'' project.
To secure the long term future of the Manchester Town Hall, its civic role and its external setting
To retain and enhance as a functioning and efficient Town Hall
Restore and celebrate this significant heritage asset for Manchester
To enhance the use of the building as a visitor destination and increase access to Mancunians
To transform users' and visitors' experiences
To reduce carbon footprint and energy costs
To maximise commercial opportunities and offset costs to the public purse, and
To deliver economic and Social Value for Manchester
For further information on the project – https://www.manchester.gov.uk/ourtownhall