Banyards are proud to have delivered the Commissioning Management role on the new Sir William Henry Bragg Building, for BAM and the University of Leeds.
The Sir William Henry Bragg Building opened its doors at the start of the 2021 autumn term and provides an impressive range of environments to support internationally leading research for engineering, physics, computer sciences and robotics, all housed in one complex encouraging knowledge sharing and combined research on future projects.
The project consisted of the existing 'Old Mining Building' which was fully refurbished, and a new floor added to the top, with a seven-storey new build behind.
The seven-storey glass-and-steel new build includes a circa 2,400m2 basement; hermetically sealed, negatively pressured, electrostatic environment, designed so that vibrations from passing traffic do not interfere with the ultra-sensitive laboratory instruments, as well as high-tech teaching rooms, laboratories and research spaces that are designed to meet the highest of environmental specifications, for research equipment to work at its best.
The highly challenging requirement to some spaces includes:
Vibration isolation to level G
Acoustic treatment to NR25
Temperature control to +/-0.5 degree C, with a rate of change at 0.25 degree C, over a 20min period
Humidity control to 50% +\-5%
Ultra-low air velocities around 0.2m/s at the grille faces
Clean rooms, wet benches & fume cupboards, with high containment factors
Specialist gases used for equipment and experiments including toxics, flammable, oxidising and asphyxiants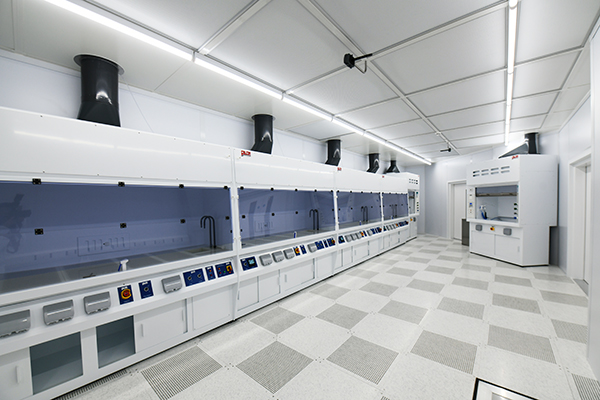 Our role…
Engaged on the project prior to construction stage as BAM's independent commissioning manager, we worked closely with the pre-construction team providing input into the design and planning process to ensure they had the correct design strategy, and components within the MEPH design to facilitate the later fine tuning that would be required. Detailed input into the planning process also ensured sufficient time was set out within the construction programme for the detailed commissioning and validation period that would be necessary.
The project includes complex MEP services and a range of specialist gases and process systems which made the commissioning particularly challenging. There were over thirty main packages and a series of smaller suppliers involved in the on-site commissioning process.
Each system had to be commissioned and proven individually before they could then be brought together to ensure they worked effectively. This had to be proven to control within specified limits, fault free, for a duration of 7 days, with a range of external influences.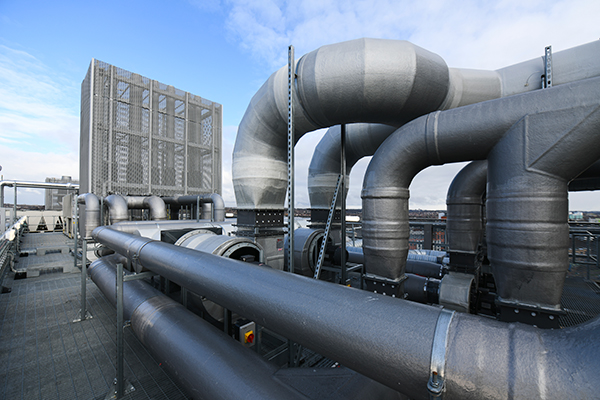 The new and refurbished buildings meet the stringent energy and CO2 requirements of Leeds City Council and UoL's policy whilst achieving a BREEAM Excellent rating. To achieve and prove the stringent control requirements, we managed a 4-week environmental validation period.
Finally, to aid in the university's maintainability of the M&E systems, the steam, heat, and power systems, which are fully metered, were witnessed back to the University's web browser JACE system.