Banyards have partnered with Elmbrook Computers and Hope4Malawi to help change lives through the repurposing of old laptops and redundant IT equipment. The need is great for this type of equipment and the education and ecological benefits of repurposing redundant connected devices are immense.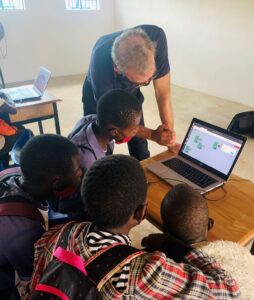 Robert Stockwell, Elmbrook's Managing Director oversees the project, making sure our laptops are durable, upgradeable, repairable, and reusable, and deleting data securely, so the product can be reused by a second owner without risk of data leakage.
Hope4Malawi was founded in 2013 with the vision of improving educational opportunities for children in Malawi. The charity's trustees firmly believe that education has the power to break the cycle of poverty and bring sustainable change, resulting in a reduction in poverty.
Hope4Malawi works with government run primary and secondary schools to improve learning environments and create opportunities for students to access education that they would otherwise not have.
Hope4Malawi's three areas of focus are:
Providing infrastructure including classrooms, toilets and teacher housing,
Resourcing schools including feeding programmes, libraries, computer labs and e-learning,
Sponsorship of students in secondary and tertiary education.
Trustee Sara Goodman said:
"These laptops will enable us to extend computer clubs to more schools thereby improving education and assisting with students' employability.  Thank you Banyards, thank you Elmbrook Computers."
Nick Till, Managing Director of Banyards said:
"With the help of Elmbrook Computers, we are proud to be one of the providers of reconditioned laptops and IT equipment which will help the children to engage more widely with learning and bring learning-on-line to rural and remote locations, helping the children complete their education."